Tunnel Greenhouse with Shade Net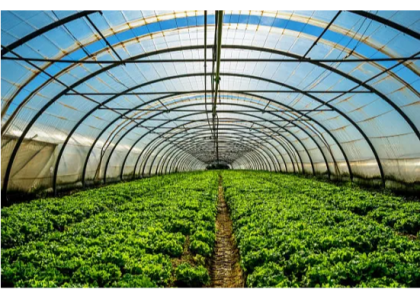 Tunnel Greenhouse
Item example for reference: 25*25m
Wire Density : 6*6
Hole size : 1.39*1.39
Wireweight: 80g
Width:1m-5m
Length:50m-300m
Air speed decrease:70%
Shading rate :9%
Warranty :5 years
1/Greenhouse frame steel:Hot dip galvanized steel, warranty:15 years.
2/Cover material: Greek brand with top quality :PLASTIKA pep film. warranty: 3 years.
3/Shade net: Aluminum foil type,shade net rate:65%, warranty: 5 years.
4/Hydroponics system(A frame steel):Hot dip galvanized steel,warranty:15 years.
6/Main installation fitting with hot-dip galvanized material.
7/Standard delivery lead time: 30-35 days.
If there is breakage during the warranty period without human breakage, new plastic film/ steel pipe/shade net will be send to you for free.